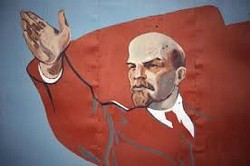 Revolutionary Marxists of various kinds consider the early Bolshevik regime to have been a "workers' democracy" which, had it not had to contend with counterrevolutionary and imperialist forces and had proletarian revolutions broken out in Europe as the Bolsheviks predicted, would have led Russia to become a truly democratic socialist society. It is my contention, however, that, even had events evolved as Lenin and the other Bolsheviks expected, the outcome would not have been a democratic workers' government but instead a bureaucratic, authoritarian, even totalitarian, regime similar to the one that actually emerged. This is because I believe that Lenin's conception of the "dictatorship of the proletariat" is itself bureaucratic, authoritarian, and totalitarian. To see this, it will be necessary to look closely at The State and Revolution and at the other works in which Lenin laid out his plan.
| | | | |
| --- | --- | --- | --- |
| Size: 592.87KB | Post Date: Mar 25, 2023 | ← Back to The Utopian Vol. 17.5 - 2018 | |
To place a comment you must apply for an account. After you fill and submit your application to us, our editors will review for approval. Also Blogs posted have to be first be approved by our editors. Please Click Here to Sign In or for our account application form Click Here.